About John
John was born and raised in Houston. In 1987, he earned his bachelors degree in economics from the University of Texas at Austin. In 1990, he earned his law degree from South Texas College of Law. John and his family live in the Woodlands.
John is not a "litigator" -- he is a real trial lawyer. He has tried over 50 cases to verdict and settled hundreds of cases before trial. John's
practice areas
are diverse -- the common denominator is John
himself. He helps his clients evaluate risks so they can make well-informed decisions
.

John is admitted to the State Bar of Texas. He is licensed in all Texas courts, from the justice courts to the Texas Supreme Court. Click on the State Bar logo for his status and spotless disciplinary history.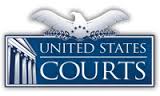 Admitted to the Bar of the United States Court of Appeals for the 5th Circuit (Texas, Louisiana, and Mississipi)
Admitted to the Bar of the United States District Courts for the Northern, Southern, Eastern and Western Districts of Texas
Admitted to the Bar of the United States District Courts for the Eastern and Western Districts of Arkansas
Admitted to the Bar of the United States District Court for the for the District of Colorado
Admitted to the Bar of the United States District Court for the for the District of Nebraska